A Better Boat Lift.
From hydraulic to manual, select your boat lift system.
From the simplicity of our manual lift to the advanced safety of our hydraulic boat lift, ShoreStation continues elevating standards for boat lift manufacturers.
View all power systems
Summer Fun. Simplified.
Easy-to-use hydraulic freestanding boat lifts
When it comes to your time on the water, speed, safety, and reliability aren't luxuries, they're necessities. ShoreStation hydraulic boat lifts are the fastest on the market, easy to operate, and dependable. Our thoughtful design makes boating simple and swift, from launch to lift.
1
Solar Battery Charging System
Power the lift with clean, free solar power. The speedy 20 watt charger features a solar regulator to prevent battery drain and protect your battery from permanent damage caused by overcharging.
2
Wireless Remote
Raise and lower your ShoreStation hydraulic lift with this water-resistant, multi-functional remote. Programming and operation all in one unit!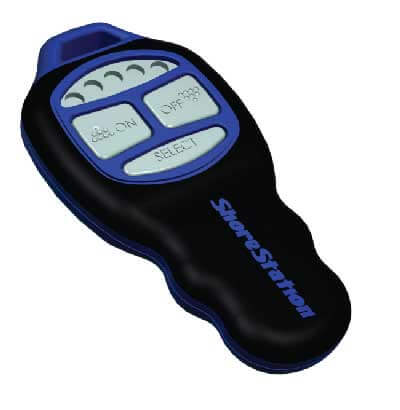 3
UltraBunks
Pivoting maintenance-free aluminum/poly bunks are mounted on sturdy support channels to shoulder the load.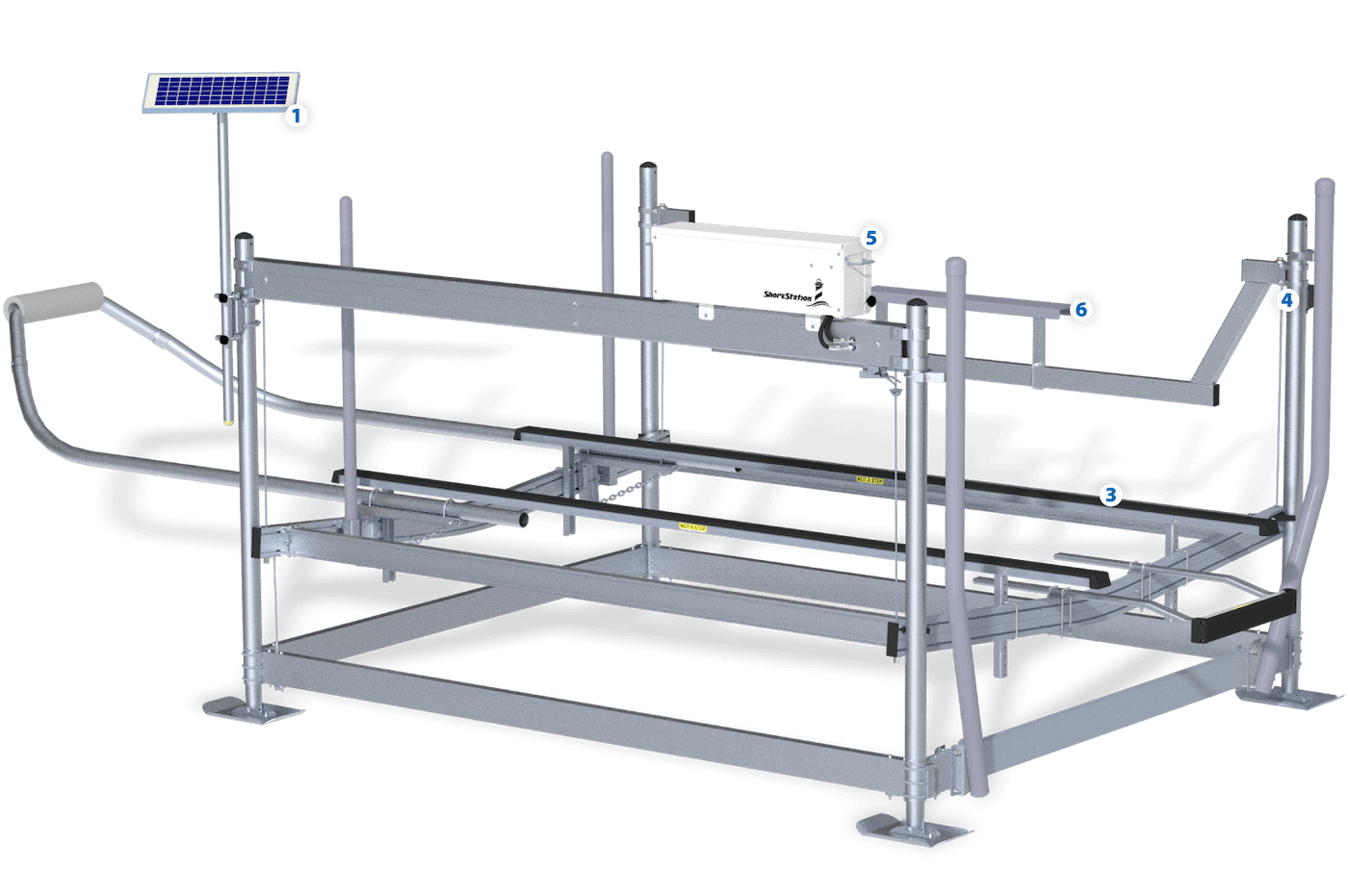 4
Dockside Up / Down Operation
Misplaced your remote? Use the convenient up/down switch with key lock-out mounted directly on your lift.
5
Hydraulic Power Pack
This corrosion-free, powder-painted aluminum box protects the hydraulic pump and battery. It has a hinged lid for easy access, and mounts securely on the lift tube or can be placed on the doc with optional extension kits.

6
Drop Side with Boarding Step
Provides safe and easy access to your boat. The foot-friendly, sand-beige aluminum step mounts to drop side lift tube.