Simplify installation with this roll-up boat lift canopy
Equipped with exceptional weather resistant fabric and breathable SunTex 80 woven mesh ends for maximum protection and durability, the REVOLUTION™ Series Canopy is the most innovative boat lift canopy on the market. The canopy's roll-up design allows for easy installation and storage, while the trussed side frame makes for a clean, structured appearance with hidden routing for electrical wiring. With optional features available such as the ShoreScreen, your boat or pontoon will have complete protection from wind and rain.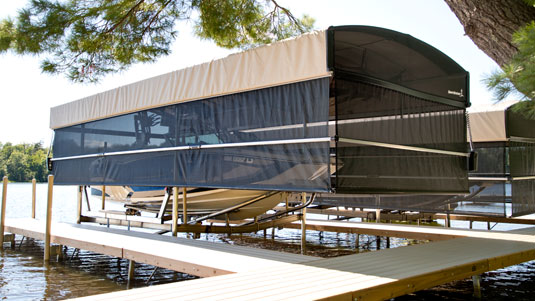 Easy Installation & Storage
Eliminate the folding, lifting, and tugging with our 'Roll and Store' design. Simply unroll, cover the frame, and lock into place with our patented locking system for a taut, fully secured canopy. There's no need to remove the canopy in the off-season or for safekeeping — simply roll it up and store it on the frame.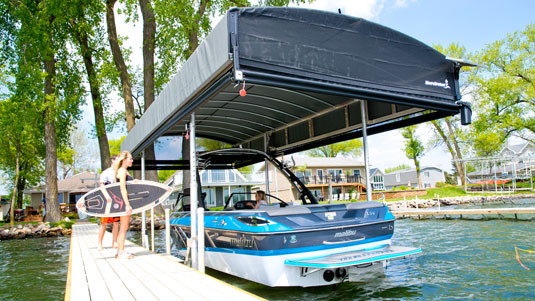 More Protection and Coverage
The ultra-deep 20" rigid frame gives your boat complete protection from the elements. The trussed side frame provides strength and durability, along with the modern style ShoreStation boat lift canopies are known for. Add a ShoreScreen for nearly 7' of vertical coverage on your boat lift canopy.

ShelterTX Textured Vinyl
Our canopy cover features a vinyl-coated polyester fabric for long-lasting protection, durability, and weatherproofing. The waterproof textured matte finish provides the rich look of fabric with the unmatched durability of vinyl.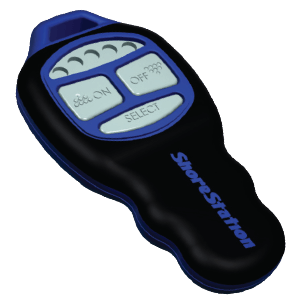 Quietly raises and lowers over your boat in seconds with the push of a button.
More About the REVOLUTION™ Series Canopy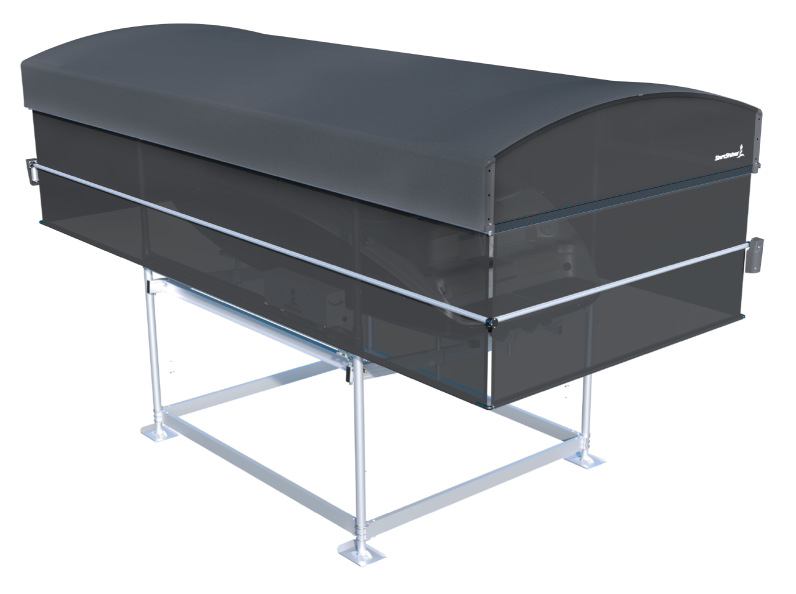 Valance
The deep 20" fully frame valance gives you protection from the elements. Add the ShoreScreen for complete protection from wind and rain, and the convenience of remote-controlled boat lift protection.
Ratchet & Lock
Our ratcheting and locking mechanism eliminates the need to tie down. The entire cover is quickly and tightly secured in minutes.

Roll and Store
The gear wrench allows for quick rolling and unrolling of the cover. Quickly remove the canopy top for cleaning and storage.

Breathable Ends
The breathable SunTex 80 woven mesh ends absorb and dissipate the sun's heat, allowing air to flow, and preventing mold and mildew.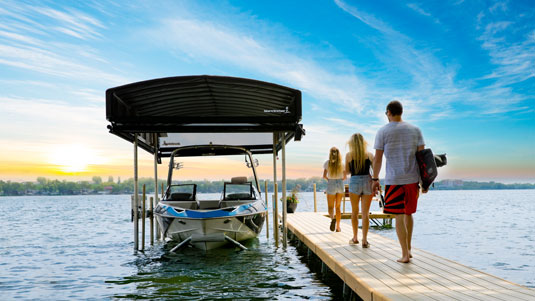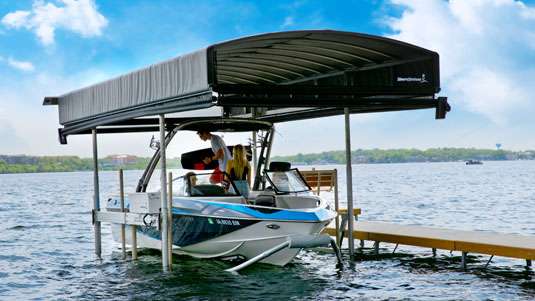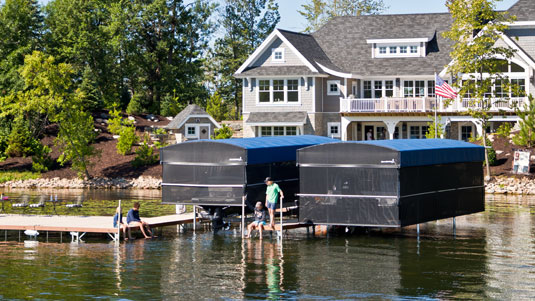 Learn how to prepare the ShoreStation Revolution Series Canopy for the end of the season, in just a few easy steps.